Water Heater Repair in Snohomish, WA
Is your water heater not performing as well as it should? Are you taking more cold showers than you care to admit? There is a good chance that you need water heater service. We know what an inconvenience a problematic water heater can be. As your trusted water heater repair company in Snohomish, WA and the surrounding areas, we want to ensure that your family always has hot water when they need it.
Most things around the home require maintenance every so often, and your water heater is no exception. Normal aging and usage takes a toll on a hot water heater. This makes routine maintenance, repairs, and an occasional replacement necessary. No need to worry. All Heating technicians have the skill and experience needed to quickly repair your water heater and get hot water flowing once again. 
Contact us online or give us a call at (425) 743-5000 for more information on our water heater services or to schedule an appointment with one of our HVAC experts.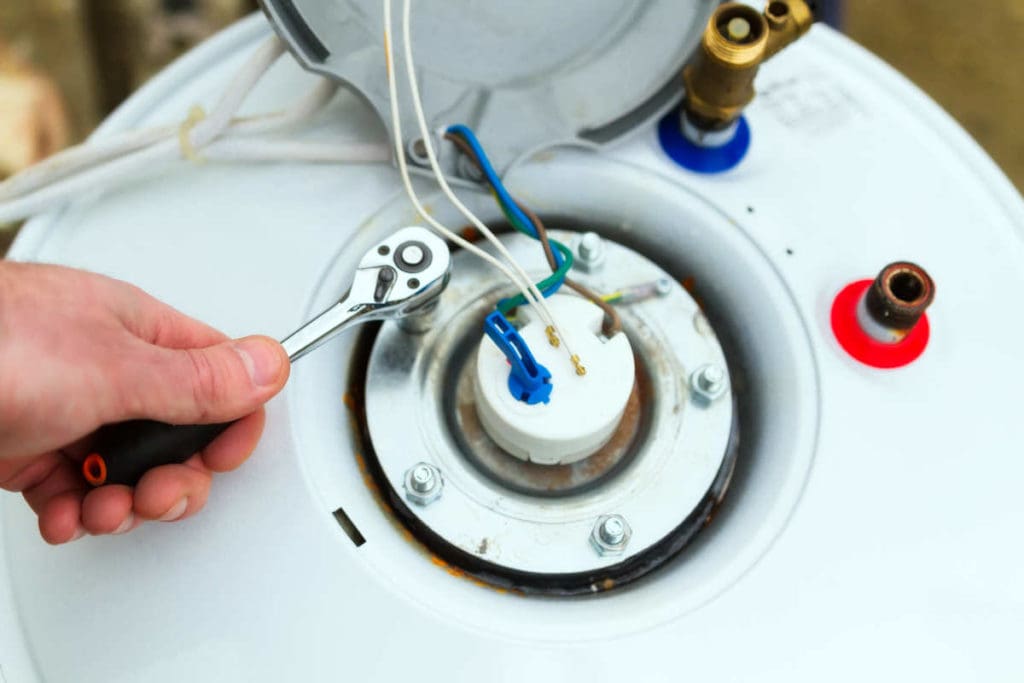 Need Reliable Water Heater Repair in Snohomish? Call All Heating!
There are various water heaters, and they will not experience the same problems. You need a professional opinion for your particular water heater. The quicker you repair a water heater, the longer it will last. If the damage is beyond repair, you may need to replace your water heater. However, at All Heating, we aim to repair your existing water heater so that you will not need a new one. 
All Heating repair the following types of water heaters:
Electric Water Heater Repair
If you notice a smell coming from your electric water heater, you should immediately give us a call. In addition, if your water heater is causing your circuit breaker to trip, it could mean that the heating element is broken. Not to worry – this will not be too expensive to replace. Another possible cause of a faulty electric water heater could be a problematic component in your electrical system. To determine the cause of your water heater's problem, call All Heating as soon as possible to prevent severe damage to your property. 
Gas Water Heater Repair
Much like with an electric water heater, your gas heater could need a repair. If your gas water heater is leaking, smelling bad, or completely losing water, it definitely needs a service. If your tank takes longer than usual to refill, that is also a sign of a gas water heater that needs attention. There is no need to search for a company that can perform a gas water heater repair in Snohomish. Contact us at All Heating for speedy repair services today. 
Need trusted water heater services in the Snohomish, WA area? Call All Heating today at (425) 743-5000!
Tank Water Heater Repair
 If you notice corrosion on the outside of your tank, call a reliable water heater company sooner than later. If the corrosion worsens, your tank could start leaking. If your tank water heater is out of sight it is easy to only notice the leak after it has caused water damage to your property. We strongly advise that you do not try to seal the leak yourself. Instead call All Heating right away so we can send an expert out to fix your tank water heater. 
Tankless Water Heater Repair
You no doubt love your tankless water heater and its sole purpose is to provide instant hot water when you need it. It uses high-power burners to rapidly heat the water so it is ready immediately. However, your tankless water heater may have trouble heating up if there is a leak or the system does not ignite. If you need your water heater serviced in the Snohomish, WA area call us today to schedule an appointment. 
Emergency Water Heater Service
It is not uncommon for water heaters to unexpectedly burst. This can cause severe water damage to your property and waste unnecessary water. Sometimes this can happen in the middle of the night or over a weekend. All Heating's water heater services are just a phone call away. We will come out at any time – day or night. We take water heater services seriously in Snohomish. Our neighbors are our top priority!
All Heating is versatile. From tankless hot water heaters to emergency water heater services we can rise to the challenge and surpass expectations and we will do it with a smile. Say goodbye to cold showers and call All Heating today for a water heater service in Snohomish, WA and the surrounding communities!
For more information on our water heater services, or to schedule an appointment with one of our HVAC professionals, contact us online or give us a call today at (425) 743-5000. We are standing by to take your call and assist you.