HVAC Services in Redmond, WA
When your HVAC system breaks down your home becomes susceptible to winter's icy chill or summer's sticky heat. All Heating understands the importance of having a comfortable home and we believe that your home should remain your luxurious oasis away from any environmental shifts. Our team has over 40 years of experience and is well-equipped to restore your HVAC system's performance and install reliable products in your home that will be efficient and long-lasting.
Contact us online or give us a call at (425) 743-5000 for more information on our HVAC services in Redmond or to schedule an appointment with one of our skilled technicians.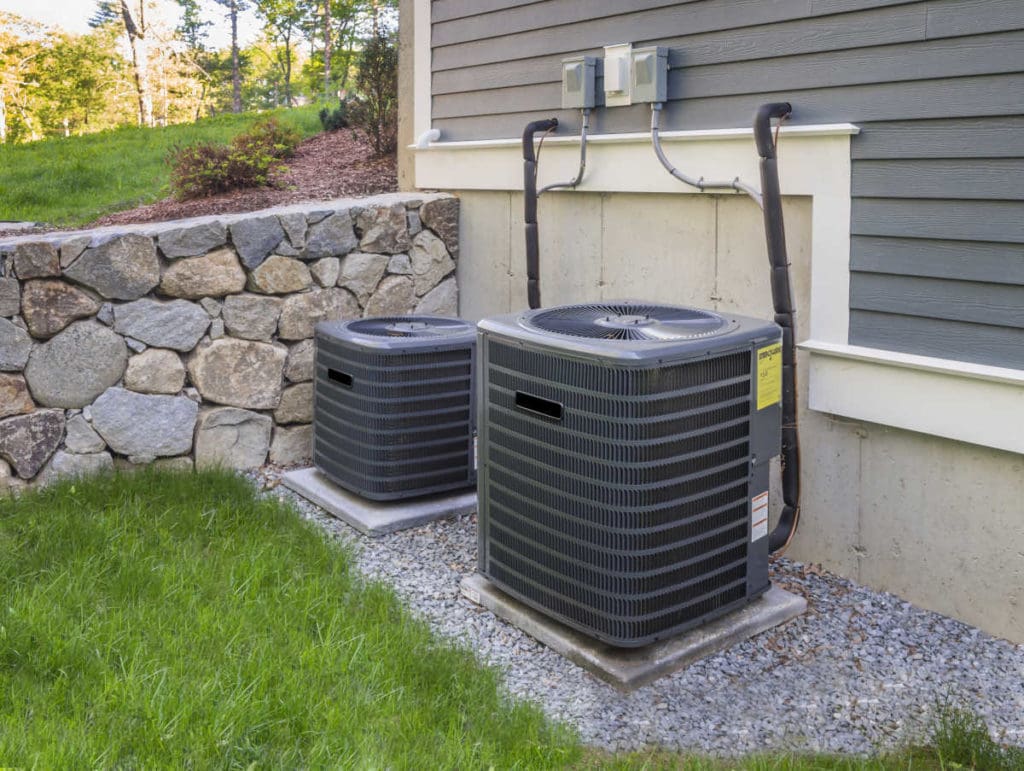 HVAC Services in Redmond, WA
Our HVAC services in Redmond are available 24/7 because we understand HVAC issues can often happen unexpectedly. When your air conditioner breaks down in the middle of summer or your furnace gives out mid-winter we will be there to help you regain home temperature control. For added peace of mind, our services are backed by a 100 percent satisfaction guarantee.
Air Conditioning Services
We provide a variety of air conditioning services in Redmond including air conditioner installation, air conditioner repair and air conditioner maintenance. Contact us right away if you are having any type of issue with your AC unit. We will schedule an appointment to come to your home and evaluate what type of service your air conditioning unit needs.
AC Installation
Air conditioner installation leaves your inefficient window AC units as a symbol of the past. Our air conditioning installation services provide easy control of your home's temperature. Mini-split systems provide individual room control, while smart thermostats allow you to change the temperature with your phone from the comfort of your couch.
AC Repair
Air conditioner repair is vital to keeping your system running strong. You may need air conditioning repair if you notice water or refrigerant pooling around your unit, there was a major spike in your monthly energy bill, or your system is no longer blowing cool air. Call us today to schedule your AC repair in Redmond.
AC Maintenance and Tune-Ups
Air conditioning maintenance and tune-ups take your air conditioning system from a lifespan of 10 years to a lifespan of 30 years. During a seasonal AC maintenance service, our technicians will help you change filters and unclog coils. During an annual tune-up, we can assess long-term performance.
Need to schedule an appointment for HVAC services in Redmond? Give us a call today at (425) 743-5000.
Heating Services
Our heating services in Redmond cover a variety of home heating needs. Some of our services include furnace installation, furnace replacement, furnace repair and furnace maintenance and tune-ups, which can be scheduled through our website or by phone.
Furnace Installation
A new furnace installation provides an upgrade for your home and offers comforting heat to its rooms. Before jumping into the furnace installation process we will help you decide which model best fits your home. When it comes to heating and cooling systems it's important to install the correct size in your home so it does not cool your home too slowly or too quickly and waste energy.
Furnace Replacement
Furnace replacement is typically necessary anywhere from 15 to 20 years after your unit's initial installation. You may need furnace replacement services if your system stops blowing warm air altogether, it's nearing the end of its lifespan, or if your system is not responding to repairs.
Furnace Repair
Our furnace repair services in Redmond address issues like foul smells, noisiness, or faulty thermostats and construct a plan to fix them. Typically furnace repair tasks can be handled in under a day. However, major repairs may take longer depending on the size of your home and the complexity of the repair. We will keep you in the loop about your project's progress.
Furnace Maintenance and Tune-Ups
Furnace maintenance and tune-ups work to keep your heating system clean, running properly and can prevent the need for major repairs in the future. During a furnace maintenance appointment, our technicians will check your ductwork for any leaks, replace air filters and test the overall performance of your system. During an annual tune up we can help you discover ways to use your furnace more efficiently and lower monthly costs next year.
Additional Services We Offer in Redmond
Heat Pump Services

Boiler Services

Water Heater Services

Gas Fireplace Services

Indoor Air Quality Services
Trust All Heating With Your HVAC Services in Redmond, WA
All Heating is your trusted local company for HVAC services in Redmond. All of our projects put safety and precision at the forefront because we care about our customers. We are not a company that rushes through a job to get to the next one. We take time to complete projects correctly and up to code. We are always here to provide Redmond homeowners with HVAC assistance!
For more information on our HVAC services in Redmond, or to schedule an appointment, contact us online or call (425) 743-5000. Our friendly staff is standing by to take your call and assist you.