AC Installation in Snohomish, WA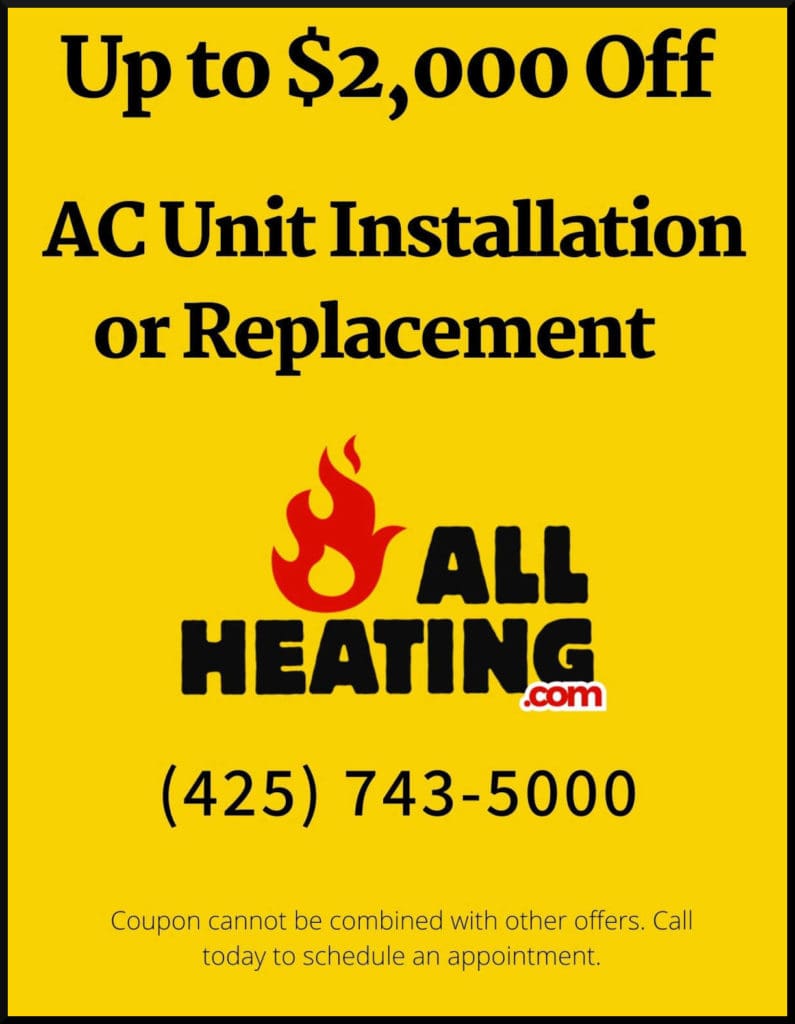 Air conditioners perform a vital role in keeping your home cool in hot weather. All AC systems require maintenance and occasional repairs, but there are times you will need a replacement or a new installation. When that time comes, turn to the experts at All Heating. We have been providing quality AC installation services to Snohomish, WA and the surrounding communities for over 30 years. 
Contact us online or give us a call at (425) 743-5000 for more information on our AC installation services or to schedule an appointment with one of our HVAC experts.
New AC Installation
All Heating is the leader in air conditioning installation in Snohomish, WA. We provide AC unit installation for new or existing dwellings. Whether you need a replacement for your current AC or a new air conditioning unit installed, you can count on our expert team to get the job done right.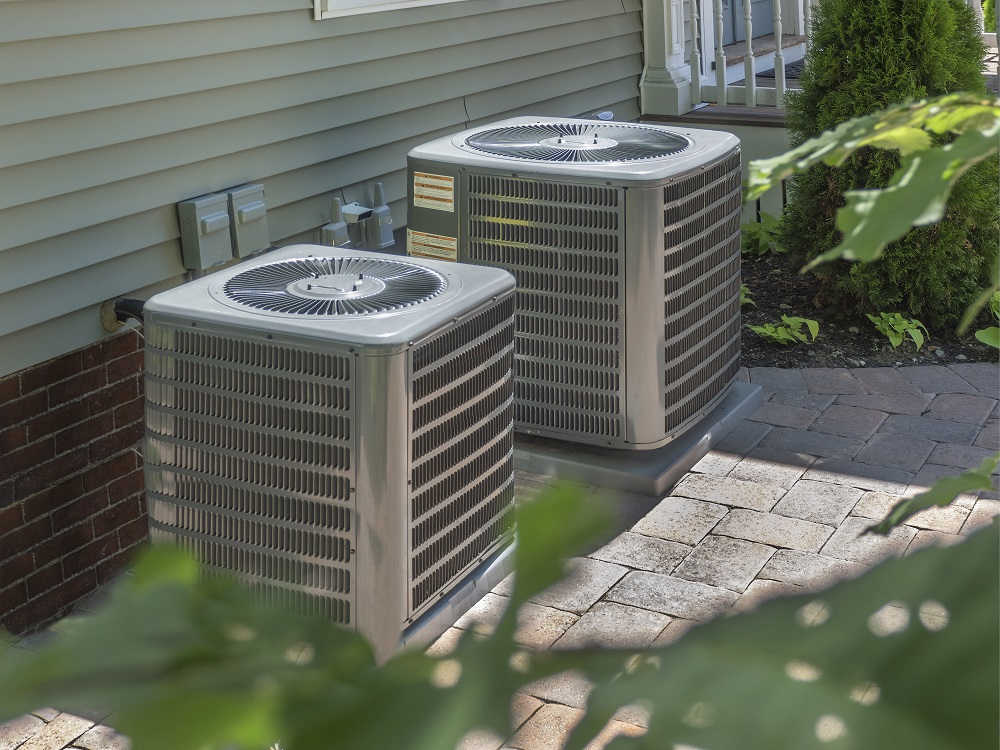 Central Air Conditioner Installation
Whether you want a new central air conditioner installation, or you want to add central air to your home, All Heating can help. Our experts in Snohomish, WA, can add central air to an existing air-heating system that is air-forced. Ducted central AC is ideal for cooling large spaces, as it is powerful and able to control temperature evenly throughout a whole house. Ducted AC is cheaper to run in large spaces and a great option for new homes where ducting can be installed. 
The key to efficient cooling is installing the appropriately sized AC system correctly. The qualified technicians at All Heating will recommend the correct size and perfect placement for your central AC installation.
Mini Split Air Conditioner Installation 
Mini split systems are ideal for homes that have been renovated and have an addition, including a sun room. They are also perfect for rooms where extra cooling or heating is required.
Mini splits are ductless, which means that they are a single unit installed on a wall, floor, or ceiling, with the motor outside. As they are ductless, they are perfect for cooling spaces that do not have existing ductwork or where ductwork is either too difficult or impossible to install due to lack of space.
Other benefits of mini split air conditioner installation are: 
They are easier and faster to install than central cooling

They are affordable

They are energy-efficient

They allow for flexibility in AC installation

They are small and sleek looking

They can be installed in small spaces 

They are remote control

They come with a variety of smart features
Mini splits offer the convenience of heating as well as cooling. If you think a mini split would work for your home, call All Heating for more information.
Need to schedule an appointment for AC installation service? Give us a call today at (425) 743-5000.
Air Conditioning Installation for New Premises
If you are building a new home, adding an addition, or renovating your home, you will need air conditioning installation. We provide a variety of air conditioning installation services in Snohomish, WA, including mini splits or central AC installation. 
We will carry out a full inspection of your property and recommend the perfect unit and AC installation for your needs. Mini splits and central AC have the same purpose—to cool your home—but they also have their differences. We can advise which system is best for you.
Should I Repair My AC or Get a New AC Installation?
Every AC will require the occasional repair. If your AC is regularly maintained by cooling professionals, you will get many years out of it. But the time will come when repairs keep adding up, and it might be worth considering a new AC. 
As a general rule, you need to replace your old AC with a new air conditioning installation service when you are experiencing the following:
The cost of a repair is half the cost of a new AC installation

Your system is over 12 years old

The AC is not performing as it should

Your energy bills are increasing

The AC requires constant repairs

You want to have the smart features that are available with the new systems

You want to increase your home's energy efficiency
If you're unsure whether you should replace an old or faulty AC system with a new one, speak to one of our experienced HVAC technicians at All Heating.
Benefits of a New AC Unit Installation
A new AC unit installation has benefits that will improve your comfort and quality of life. These benefits include:
Significantly lower power bills because of energy efficiency

Improved air quality, which means better health

Environmentally friendly refrigerant

Increase in home value

Cut down on costly repair bills

Superior and even cooling throughout your home

Smart features that allow you to control your AC while away from home
A new air conditioner installation will give you peace of mind that your AC will keep your Snohomish, WA, home cool when you need it most. Once your new AC has been installed, remember to schedule regular maintenance and tune-ups by cooling professionals to ensure it runs at peak performance. Regular maintenance of an AC system will extend its life by about five years or more. 
Expert AC Installation in Snohomish, WA
All Heating has provided expert air conditioning installation in Snohomish, WA, for over 30 years. There's nothing we don't know about heating and cooling services. Call us today to discuss your cooling needs or to schedule an AC installation. 
For more information on our AC installation services, or to schedule an appointment with one of our HVAC experts, contact us online or call (425) 743-5000. Our friendly professionals are standing by to assist you.