All Heating: Your One-Stop Solution for HVAC Services in Marysville, WA
When you find yourself wrestling with HVAC issues in Marysville, WA, know that immediate professional help is just a call away. Reach out to All Heating at (425) 743-5000 and experience unparalleled service coupled with straightforward pricing.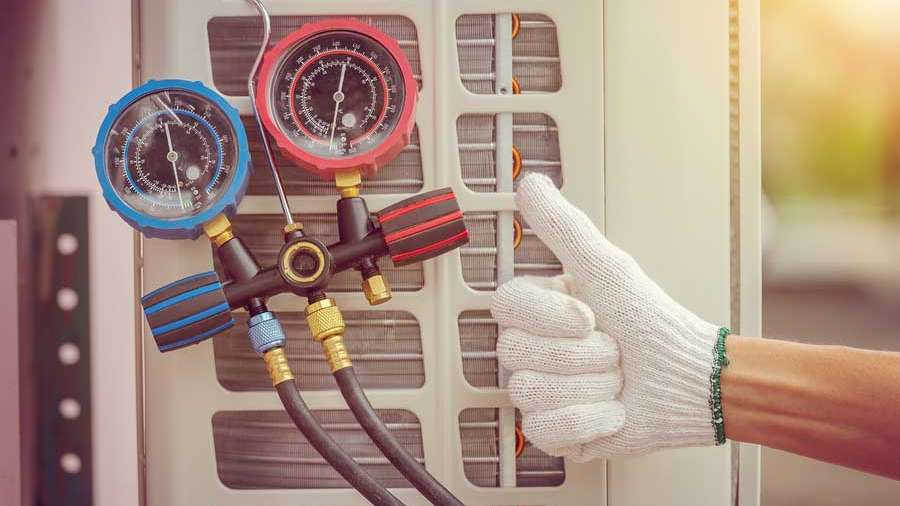 Local Expertise for Comprehensive HVAC Solutions
Situated in the heart of Marysville, WA, All Heating offers comprehensive HVAC services that cater to residential and commercial needs alike. We know the climate, and we understand how crucial it is to keep your heating and cooling systems functioning optimally, especially during season extremes.
Our Diverse HVAC Services
Heating Systems
Whether it's an old furnace needing a tune-up or a new heat pump installation, we've got you covered. Our range of heating services includes:
Furnace repair, maintenance, and installation

Heat pump solutions

Boilers and radiant heating
Cooling Systems
Don't let the sweltering summer months bog you down. Our cooling services are designed to keep you comfortable:
Air Conditioning repair and maintenance

AC system installation and replacement

Ductless Mini-Split systems
Air Quality Solutions
Indoor air quality is as crucial as temperature control. We offer:
Humidifiers and Dehumidifiers

Air filtration systems

Duct cleaning and maintenance
Commercial HVAC Services
We extend our expertise to commercial entities, ensuring that your business is neither too hot nor too cold but just right.
Commercial heating and cooling system installation

HVAC system diagnostics

Routine maintenance plans
Straightforward Pricing Every Time
When it comes to your comfort, there should be no surprises—especially on your bill. That's why we've adopted a straightforward pricing model that provides you with upfront costs, ensuring you know exactly what you're paying for. No hidden fees, no last-minute add-ons.
Energy-Efficient Systems for Sustainable Comfort
All Heating is dedicated to not only keeping you comfortable but doing so in the most energy-efficient way possible. By focusing on energy efficiency, we not only help to reduce your energy bills but also contribute to a healthier planet.
Skilled Technicians You Can Trust
Our technicians are not only skilled but certified, undergoing rigorous training to keep up with the latest in HVAC technology and protocols. When an All Heating technician arrives at your doorstep, you can rest assured you're getting top-notch, knowledgeable service.
Safety Above All
Your safety is our utmost priority. All our services comply with local, state, and federal safety regulations. Additionally, our technicians adhere to industry safety standards and guidelines to ensure that all installations, repairs, and maintenance tasks are executed safely and effectively.
Customized HVAC Solutions
Every home and business is unique, and so are its HVAC needs. We work closely with you to evaluate your specific requirements and propose solutions tailored to meet those needs effectively.
24/7 Emergency Response
Because HVAC emergencies can happen at any time, All Heating offers around-the-clock emergency services. Whether it's the dead of night or the early morning, we're ready to assist you when you need it most.
The All Heating Process
Initial Assessment: Our technicians conduct an in-depth evaluation of your HVAC systems to identify any existing or potential issues.

Solution Planning: Based on the assessment, we offer you a range of solutions along with straightforward pricing to help you make an informed decision.

Implementation: After your approval, our team proceeds with the necessary installations or repairs, adhering to the highest standards of quality and safety.

Quality Check: Post-service, we conduct a comprehensive check to ensure the effectiveness and safety of our work.
The Go-To HVAC Service Provider in Marysville, WA
With years of experience, a commitment to quality and safety, and a pricing model that puts the customer first, All Heating is Marysville's premier HVAC service provider. Don't compromise on your comfort or peace of mind. Call us today at (425) 743-5000 for all your HVAC needs.