HVAC Services in Mill Creek, WA
All Heating proudly offers HVAC services to Mill Creek, WA, customers. Our team has years of experience and can ensure that your HVAC system stays in good working order all year round. From regular maintenance to repairs, we offer various service options catered to fit the needs of households throughout the area. With our commitment to comforting customers, there's no better HVAC service for you than what All Heating offers.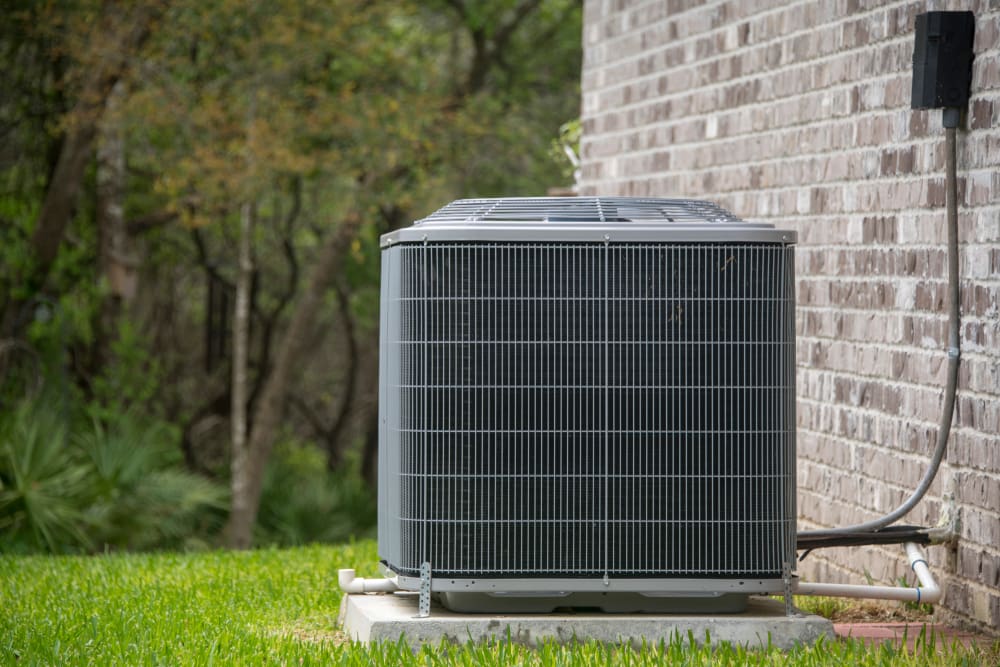 Call  (425) 743-5000 or contact us today and let us make sure that your HVAC system remains in peak condition now and well into the future.
Our HVAC Services in Mill Creek, WA
At All Heating, we always put the needs of our customers first. We understand how inconvenient and potentially dangerous a broken HVAC system can be, especially with unpredictable weather in the area. That's why we offer HVAC services, so you can rest assured that your home will stay comfortable no matter what the climate is like outside. We take pride in providing top-notch service to keep Mill Creek homeowners safe and sound all year round.
Air Conditioning Services 
Here in Mill Creek, WA, we understand how hot it can get outside during summer. That's why we offer air conditioning services designed to ensure you can keep your home comfortable no matter how hot it is outside. Our air conditioner installation, air conditioner replacement, air conditioner repair, and AC maintenance and tune-up services cover all your air conditioning needs, so you can rest assured that with us, your house will be cool and comfortable all summer long. 
AC Installation
Our AC installation services are unparalleled and allow you to relax knowing that your AC is in good hands. Our AC installation team comprises experienced professionals with certified qualifications who understand the importance of quality workmanship and safety. Contact us today for all AC installation needs, and rest easy knowing that it's in capable hands.
AC Repair
We take great pride in our AC repair services and are committed to helping you regain full functioning capacity for your AC as soon as possible. Don't suffer in the heat – call us for prompt AC repair help anytime.
AC Maintenance and Tune-Ups
AC maintenance and tune-ups provide many benefits that can help prolong the life of your HVAC system. We care about our customers, and our AC maintenance and tune-up services will help you keep your Mill Creek AC in good condition.
Heating Services
We provide comprehensive heating services to homeowners, including furnace installation, furnace replacement, and furnace repair. Our team of experienced heating services technicians is here to help keep your heating systems running all winter long, so you never have to worry about a breakdown when you need it most.Furnace Installation
Our experienced team provides furnace installation with a personalized approach. We'll take the time to understand your exact heating requirements and lifestyle so that your unit operates at maximum efficiency and keeps you and your family comfortable throughout the cold months. With us, not only will you get quality service – but also peace of mind knowing our team is here to answer any heating questions or concerns you may have.
Furnace Repair
If you're experiencing a lack of warm air, strange smells, or leaks from your furnace system, let us provide you with the furnace repair services you need to get it up and running. Our team is dedicated to ensuring your furnace is working as expected – so your home's interior temperature stays cozy and comfortable throughout the winter months!
Furnace Maintenance and Tune Ups
Furnace maintenance and tune-up services should be performed regularly to keep your furnace working at its best and ensure it lasts a lifetime. Our experienced technicians will thoroughly inspect all the components to ensure they're clean and in good repair. We will also replace any parts needed to prevent any possible furnace issues during the upcoming cold months. 
Additional Services We Offer in Mill Creek, WA
Gas Fireplace Services

Boiler Services

Heat Pump Services

Ductless Mini Split Services

Water Heater Services

Indoor Air Quality & Air Purification
Call All Heating for All of Your HVAC Services in Mill Creek, WA
Staying on top of HVAC maintenance can be challenging, and keeping your HVAC system in peak condition should not be put off. HVAC systems are complex, so should an issue arise, it is essential to promptly repair it to ensure all parts of the HVAC system are working as they should. All Heating provides prompt HVAC services in Mill Creek, WA, including heating, air conditioning, gas fireplaces, and water heater services.
If you have any further questions or would like to schedule an appointment for HVAC services in Mill Creek, WA, please contact us online or call us at (425) 743-5000. Our friendly professionals are looking forward to helping you with your HVAC needs!