Mini Split Installation in Snohomish, Washington
Ductless mini split heating and cooling systems are quickly becoming one of the most popular options in the United States for indoor temperature control. They're more efficient than traditional HVAC systems, yet provide more consistent temperature control. Ductless mini-splits can be used to supplement centralized, ducted systems, or they can be installed independently in all kinds of spaces. If you need reliable mini split installation in Snohomish, WA or the surrounding communities, contact us today,
Keeping your home at a comfortable temperature does not need to be a hassle. You don't need to spend a lot of time or money deciding how to make your home comfortable in the hot and cold months. Most large installations involve invasive ductwork necessary to distribute cool air throughout your home. Ductwork can be costly and it may take some time to install. A ductless mini-split installation can heat and cool your home without using too much energy. 
Contact us online or give us a call at (425) 743-5000 for more information on our mini split installation services or to schedule an appointment.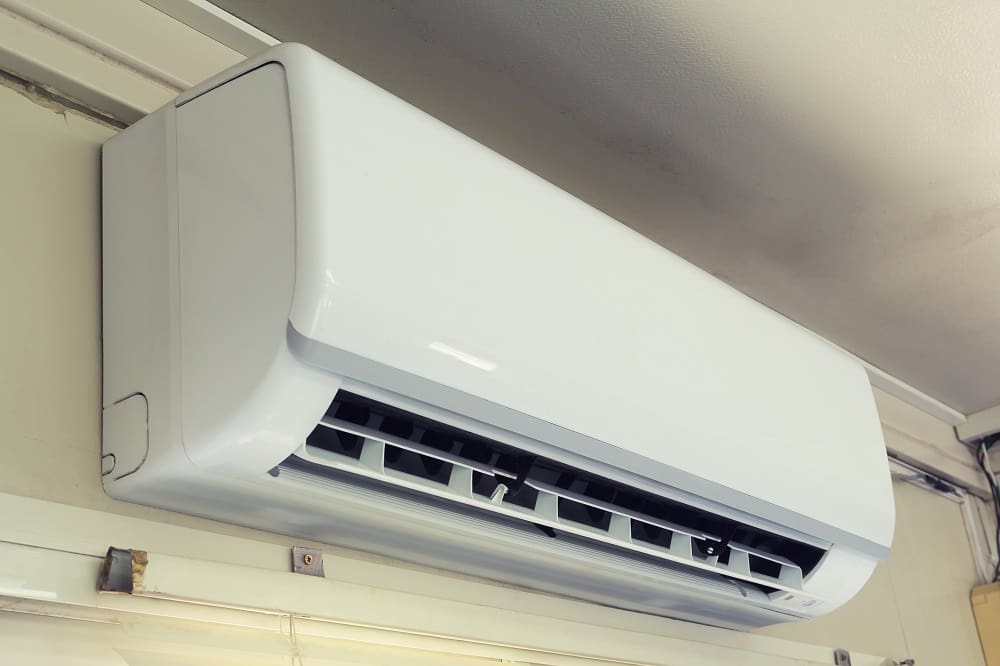 What is a Mini Split? 
Mini split units work with two main systems. These systems are an outdoor unit and an indoor unit that work together to cool your home. The outdoor unit consists of a condenser, compressor, fan, and condenser coils. This outdoor unit collects warm or humid air from your home and circulates it outside. The inside unit is an air handling unit. This system distributes cool air into your home while pushing warm air out in summer. 
In winter, it does the opposite and heats your home while extracting cool air out and replacing it with warm air. By being able to select which rooms you want to cool or heat, a mini-split air conditioning unit is versatile and highly effective. 
Having a mini-split AC installation can offer you many benefits. While its focus is on keeping individual rooms cool, it does not cool areas in your home unnecessarily. The feature that allows individual rooms to be cooled is called zone control. This is great if you need additional cooling in a particular area in your home, such as a bedroom or a living room. This also saves you money on your utility bills since your ductless air conditioner only cools the area you need to be cooled.
Why Install a Ductless Mini Split System?
There are plenty of reasons ductless mini-split systems have become so popular in recent years. They offer even more comfort and convenience than traditional whole-home air conditioners and heating units often at a lower price. They're more energy-efficient, featuring user-friendly smart controllers and customizable zoning that lets residents control each area of the home separately and they're relatively inexpensive to install.
Ductless mini-split systems feature compact indoor units that can be mounted on ceilings or walls and sleek outdoor units connected via small pipes instead of giant air ducts. Ductless systems can be purchased as cooling-only units that replace or supplement conventional air conditioners or they can feature heat pumps, as well. Multi-use ductless systems are significantly more energy-efficient than standard, ducted heating and cooling units.
Having ductless mini-split units in your home truly is an advantage as they are highly energy-efficient and require little maintenance. This HVAC system keeps your home temperature controlled all year round without surprising you with high utility bills at the end of the month.
Professional Mini Split Installation 
When considering a mini-split AC installation in the Snohomish area, call the heating and cooling professionals at All Heating. We use the latest technology and equipment to ensure that all our installations are long-lasting and high-quality. 
Your home is always in good hands with us because we stay up-to-date with training, and all our technicians are licensed, bonded and insured. You can be sure that we will handle your mini-split air conditioner installation to the best of our ability. You can count on All Heating to ensure the job is done properly. We won't rush the small details. 
Need to schedule an appointment for mini-split air conditioning services? Give us a call today at (425) 743-5000.
How Can a Mini Split Installation Benefit Your Home? 
A ductless mini split installation can offer you many benefits. When you contact All Heating, we will give you the best service in the industry. We understand that no two homes are the same; they have different needs. This mini split unit can be installed in older homes and newer ones. This means it is a perfect solution for anyone that requires heating and cooling capabilities. 
When choosing to install a ductless air conditioner here is what you can expect: 
Low maintenance 

Versatile in design and size to suit all types of homes

Quick, easy, cost-effective and hassle-free installation 

No invasive ductwork is needed 

Highly effective cooling 

Uses zone control to distribute cool air into your home 

Even temperature distribution 

Energy-efficient and environmentally friendly
Mini Split units offer the convenience of both cooling and heating. Call All Heating if you think a mini split might work for your home.
When to Replace Ductless Mini Split Systems
Over time a ductless mini-split system will lose efficiency and begin to break down more often. If the unit is approaching the end of its expected lifespan and begins to experience problems like short-cycling, parts failures or efficiency losses, it's usually best to replace it instead of continuing to make expensive repairs.
Call All Heating for Trusted Mini Split Installation Services
Making sure you choose the right mini-split AC and heater unit for your home is important. Doing so ensures that you enjoy all the convenience and reliability a mini-split has to offer. When you contact All Heating we will supply you with the right information so that you can make an informed decision and know which HVAC unit to have installed in your home. 
Whether you have been living in your home for many years or in a newly built home, there is a mini-split AC to suit your needs. When you need a versatile heating and cooling HVAC system that is energy-efficient and environmentally friendly, a ductless mini-split unit is your answer.
For more information on our mini split installation and repair services or to schedule an appointment contact us online or call (425) 743-5000. Our friendly professionals are standing by to assist you.