HVAC Services in Arlington, WA
Discover the pinnacle of HVAC services right here in Arlington, WA, with All Heating. As your trusted HVAC contractor, we offer a comprehensive range of heating and cooling solutions tailored to your needs. From expert air conditioning services to precision furnace installations, we're dedicated to elevating your indoor comfort. With a focus on excellence and customer satisfaction, All Heating is your go-to partner for reliable and efficient HVAC solutions.
Beyond simply being a service provider, we are committed to becoming a cornerstone in your home's long-term well-being. Utilizing cutting-edge technology and employing a team of seasoned professionals, we ensure that each HVAC repair or installation is executed with the highest level of expertise. Whether it's cooling services to beat the heat or furnace services to fend off the winter chill, we've designed our services to adapt to your lifestyle and preferences. Experience a new standard of comfort and convenience with All Heating, your ally in year-round indoor climate control.
Ready to transform your indoor comfort? Contact us at All Heating today for top-notch HVAC services in Arlington, WA. Dial (425) 743-5000 or reach out online to schedule your consultation!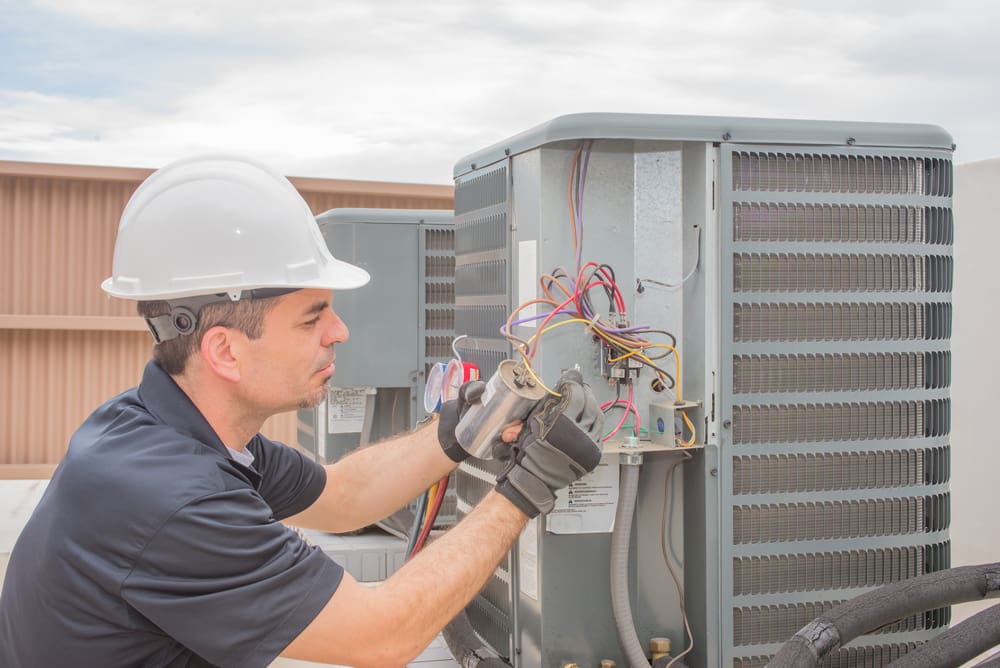 Elevate Your Comfort With Our HVAC Services
At All Heating, we're your partners in achieving optimal indoor comfort. Our comprehensive HVAC services cater to your every need, ensuring your home or business stays cozy throughout the seasons. With a team of skilled professionals, cutting-edge technology, and a commitment to excellence, we deliver solutions that truly make a difference.
Air Conditioning Services in Arlington, WA
When the temperatures rise, trust All Heating's cooling expertise to keep you cool and comfortable. Our air conditioning services are designed to maximize efficiency and provide you with a refreshing oasis indoors. From installations to repairs and maintenance, we're here to ensure your AC system operates flawlessly.
AC Installation
Looking for reliable AC installation in Arlington, WA? Look no further. Our expert technicians specialize in seamless AC installations that match your space and needs. Experience the luxury of a well-functioning air conditioning system, perfectly tailored to your environment.
AC Repair
Is your AC acting up? Don't sweat it. All Heating's AC repair services are here to swiftly resolve any cooling issues you're facing. Our technicians diagnose and fix problems efficiently, ensuring your comfort is restored promptly.
AC Maintenance & Tune-Ups
Preventive care is the key to a long-lasting AC system. Our AC maintenance and tune-up services in Arlington are designed to enhance performance, optimize energy efficiency, and extend the lifespan of your cooling equipment. Count on us to keep your AC running smoothly year-round.
Heating Services in Arlington, WA
As temperatures drop, All Heating steps in to keep you warm and cozy. Our comprehensive heating services cover everything from furnace installations to repairs and maintenance. Experience reliable heating solutions that make winter a comfortable season.
Furnace Installation & Replacement
Upgrade your heating system with All Heating's expert furnace installation and replacement services in Arlington, WA. Our team ensures efficient, dependable, and tailor-made solutions to keep you warm when you need it most.
Furnace Repair
Is your furnace leaving you in the cold? Our furnace repair services are designed to swiftly address heating problems and restore warmth to your space in Arlington. Trust our skilled technicians to diagnose and fix issues promptly.
Furnace Maintenance & Tune-Ups
Ensure your furnace operates at its best with All Heating's furnace maintenance and tune-up services. Our meticulous care keeps your heating system efficient, reliable, and ready to combat the chill.
Additional HVAC Services in Arlington, WA
In addition to our core services, we offer a range of specialized HVAC solutions to elevate your indoor comfort. From thermostats that put control at your fingertips to heat pump installations, indoor air quality improvements, air purification services, and vent cleaning, All Heating is your all-in-one source for complete comfort. Trust us for all your HVAC services in Arlington, WA
Need HVAC Services in Arlington, WA? Call All Heating Today!
When your indoor comfort is on the line, trust All Heating to deliver top-notch solutions. With a dedication to excellence and a commitment to customer satisfaction, we're here to cater to your HVAC needs in Arlington, WA. 
Ready to enhance your comfort? Contact All Heating today for reliable HVAC services in Arlington, WA. Call (425) 743-5000 or contact us to schedule your consultation and take the first step toward a more comfortable living space!