HVAC Services in Woodinville, WA
One of the most important things you can do as a homeowner is to take care of your home's heating and cooling systems. You can be left stranded in an uncomfortable home without the proper maintenance, tune-ups, installations, or repair services. Our HVAC technicians at All Heating understand HVAC inside and out so that we're able to deliver quality results that you can count on for all of your home's HVAC services in Woodinville, WA.
Want to know more about our HVAC services in Woodinville, WA? Contact us so that we can help answer all of your HVAC questions or get you booked with one of our certified HVAC services now!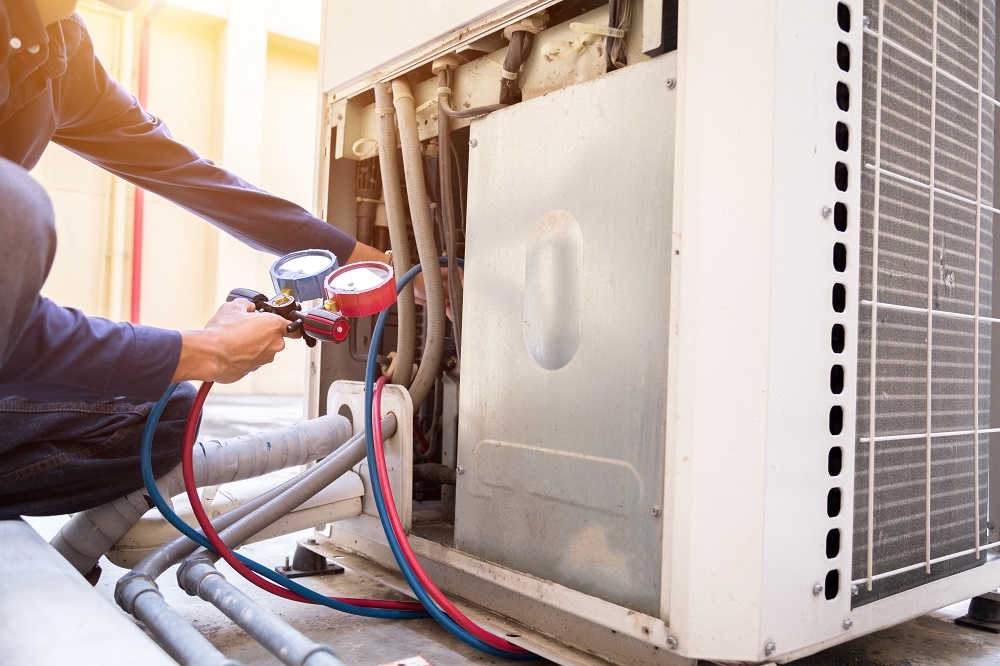 HVAC Services in Woodinville, WA
With a combined passion for service and customer satisfaction, we prioritize your comfort and safety above all else. With our HVAC services, you'll be able to enjoy efficient and clean heating and cooling all year round. 
HVAC Installation in Woodinville
From air conditioners to furnaces and ductless mini splits, our team has the know-how to get your installation in Woodinville done right. With reliable installation services, you can avoid the headaches that come with poor installation jobs that may leave you with sub-par heating or cooling.
Air Conditioning Installation
An efficient, reliable, and clean air conditioner can make the difference between beating the heat or suffering in an uncomfortable home when temperatures rise. Our certified HVAC team specializes in a variety of makes, models, and types of air conditioners so that we can help install what's going to work best for your home and cooling needs.
Furnace Installation
When the Washington winter weather rolls in, you want to be sure that your home's furnace is up to the task of keeping you and your family warm. A reliable furnace starts at installation, and that's exactly why we keep up to date with the best technology and installation services so that we can deliver quality results for you and your home.
HVAC Maintenance, Repairs, and Tune-Ups in Woodinville
We know how important HVAC maintenance, repairs, and tune-ups are to keep your home efficient and comfortable. That's why we offer professional HVAC repairs in Woodinville, WA, so that you can take on whatever the weather throws your way.
It's important to take care of your home HVAC system so that it can take care of you. Along with many other benefits, some of the main reasons it's important for you to stay on top of your home's HVAC maintenance, tune-up, and repairs include the following.
May be required to stay within the manufacturer's warranty

Helps keep your indoor air quality in check

Catches smaller issues before they grow into larger problems

Ensures efficiency and safety of your heating and cooling units

Helps save you money on monthly energy bills
Air Conditioning Repair
Here to help keep the cool air flowing, our AC repair in Woodinville can have you enjoying the comforts of home on the hottest summer days. With our AC repairs, you'll have cool, crisp, and efficient air to keep you cool in no time!!
Furnace Repair
Is the chill of winter keeping you wrapped up in layers within your home? If so, call All Heating so that our team can help get your home's furnace heating you up efficiently and safely fast. We're experienced when it comes to furnace repair and have the right team, tools, and know-how to get the job done right.
We Have The HVAC Services in Woodinville That You Need!
To best serve you, we offer an array of HVAC services in Woodinville, WA, so that you can have a dependable company to call for all of your residential HVAC needs. From heating and cooling to water heaters and everything in between, we have HVAC services that help keep you comfortable all year long.
Boiler services

Gas fireplace services

Heat Pumps

Ductwork services

Ductless mini splits

HVAC replacement

Water Heaters

Home air purification

And more!
Call All Heating For Your HVAC Services in Woodinville, WA
With a passion for delivering quality results, our HVAC services are designed to help you enjoy the comforts of your home throughout any weather. We're proud to serve Woodinville, WA, and strive to provide the most efficient, clean, and reliable HVAC services around so that you will always have an ally for your home's professional HVAC services.
The next time you need professional HVAC services in Woodinville, WA, call the professionals at All Heating. We're here to help keep your home's HVAC smooth, efficient, and up to the task of keeping you comfortable year-round.