Emergency Heating in Snohomish, WA
When a nighttime emergency strikes and your heating system shuts down in the middle of winter, getting back on track can seem like an uphill battle. In Snohomish, WA, emergency heating services can be hard to come by, with most businesses closed after hours and on weekends. No matter the time of day or night, emergency heating personnel are ready and eager to help! Don't suffer through the cold — get the emergency heating service you need anytime, night or day.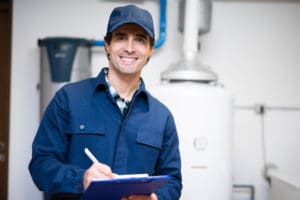 Emergency heating services are our top priority at All Heating in Snohomish. During the cold months of winter, emergency heating needs are common, and it could leave your home dangerously cold if taken care of after some time. That's why we offer emergency services — to provide quick and reliable emergency heating so that you can return to normal as soon as possible. 
We are here to help, so don't hesitate to call us at (425) 743-5000 or contact us online if you need emergency heating service. We understand the importance of having a safe and comfortable home — let us help!
What Can We Repair?
We understand the need for emergency heating solutions and are proud to provide a comprehensive service. Our team of experienced technicians can work with a variety of heating systems, including: 
Furnaces

Heat Pumps

Boilers

Ductless Mini Pumps
With every emergency call we receive, our friendly staff is determined to ensure you're never left without heat when it matters most.
Signs You Need Emergency Heating Services for Your Home
During winter, extremely cold temperatures can make home heating an absolute necessity. Though relying on your heater should be a given, it's important to remember that heaters wear down over time and require attention and maintenance to keep them functioning correctly. That's why homeowners must be aware of the signs that may indicate emergency heating services are needed for their home – before minor problems turn into major issues. Here are the signs that you need emergency heating services for your home: 
The flame in your furnace or boiler is yellow instead of blue

Your heating system will not start

You hear alerts from your carbon monoxide detectors

Your furnace or heater is making strange noises

Your breakers are tripping more 

You see signs of water damage around your furnace

Your thermostat is not working 

You smell smoke or burning plastic
If you experience any emergency issues with your heating system, turn it off immediately and call our emergency heating and cooling team. Our fast-responding professionals will get to you quickly, assess the problem, and repair your heating system as soon as possible. Let our emergency heating service ease your worries and stress; we are here to ensure your comfort stays uninterrupted.
Prevent Emergency Services With Our HVAC Maintenance and Tune-Ups
Taking steps to prevent emergency heating services from happening can save time, money, and energy. At All Heating, we provide regular maintenance to ensure your system runs optimally and avoids emergency breakdowns. 
Our HVAC tune-ups include checking for debris build-up around the fan motor, inspecting and cleaning the blower wheel and motor functioning, lubricating all moving parts where required, and checking the entire system for any faults or dangerous faults conditions. With emergency heating services off your mind, you can have peace of mind knowing that your system will always be at its best.
Why Choose All Heating for Your Emergency Heating Services 
All Heating understands that emergency heating and cooling needs can arise unexpectedly and leave people feeling helpless. That's why they offer emergency heating services to provide fast and dependable assistance in a moment of need. Here are some of the reasons why you should choose us: 
24-hour service or flexible scheduling 

100% money-back guarantee

30 years of experience

Fast, courteous service
With our emergency heating services, reliable assistance is just one phone call away, so don't hesitate to give us a call when facing emergency heating problems. 
Call All Heating for Your Emergency Heating in Snohomish, WA
If you are experiencing emergency heating issues in Snohomish, WA, don't hesitate to call All Heating. As your emergency heating specialists, we prioritize customer emergencies first, so you are never left in the cold! We provide emergency heating services quickly and efficiently to keep your home warm and cozy. No matter your emergency service needs, we have the skills and experience necessary to get everything back up and running ASAP.
Contact us online or call All Heating Services today at (425) 743-5000 to schedule an appointment. Don't get left out in the cold!