Furnace Installation in Snohomish, WA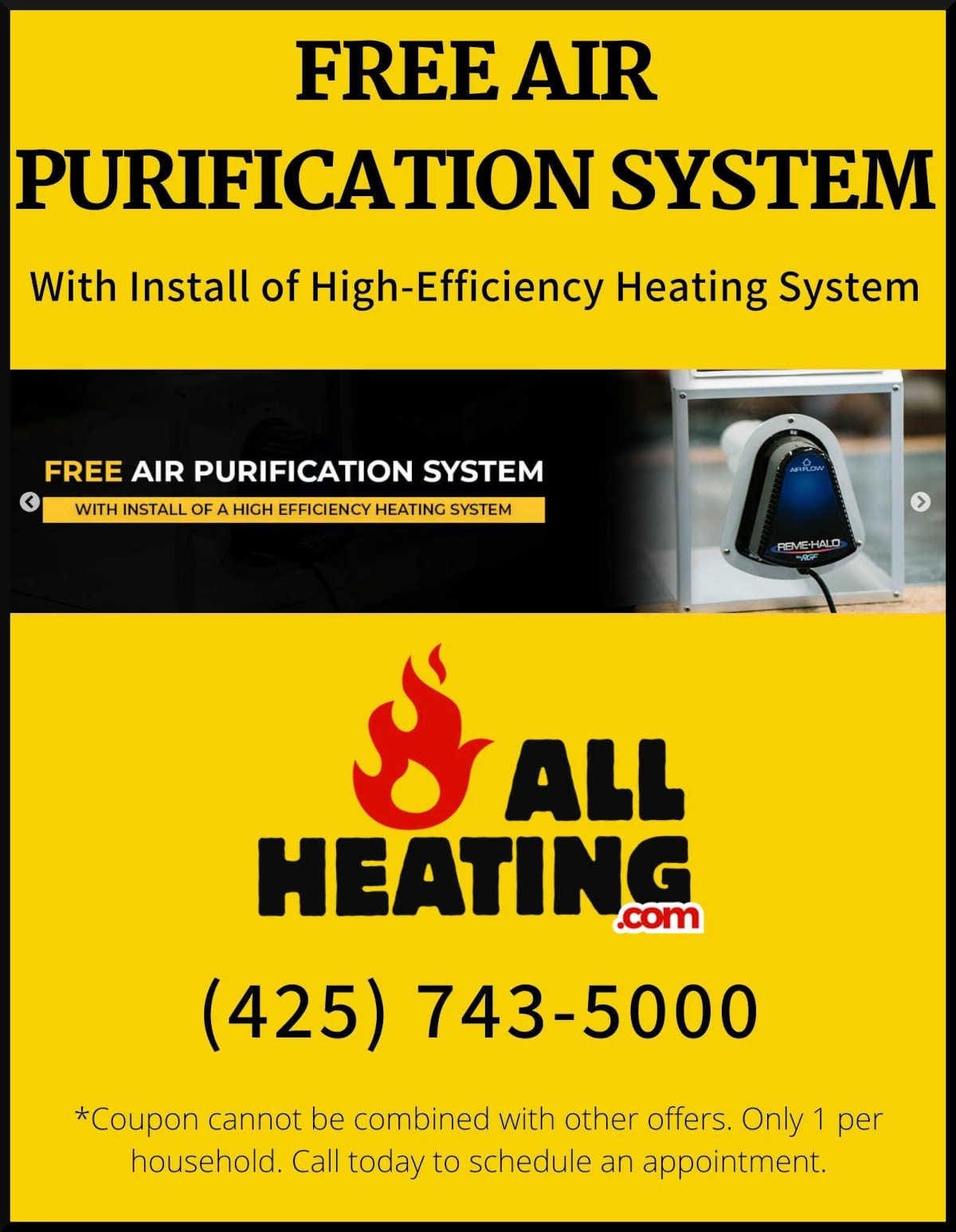 Whether you're looking to install a new furnace or replace an existing furnace, our furnace installation service in Snohomish is precisely what you need. All Heating understands how important your home is for you and your family. We also recognize that a furnace replacement can be a substantial investment.
We offer various options for your needs and budget. Our goal at All Heating is to ensure that your new furnace installation or replacement provides great performance for years to come. Whether your home needs a gas furnace or an electric furnace, All Heating will be there to help you every step of the way.
For more information on our furnace installation services or to schedule an appointment with one of our HVAC professionals, contact us online or give us a call today at (425) 743-5000.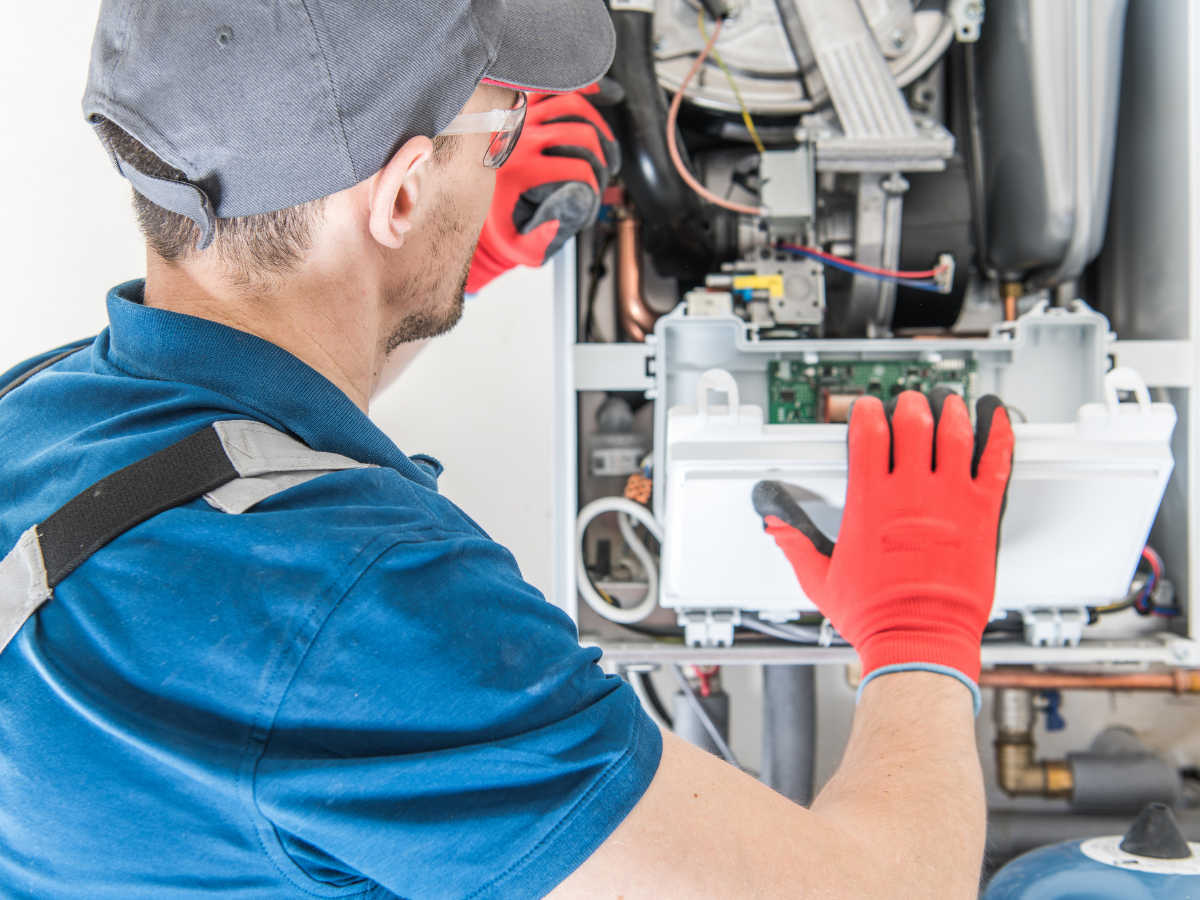 Signs you may need a New Furnace
There are a few clear warning signs that you may need a new furnace installation:
1. Increasing Energy Bills 
One sign that your furnace is running inefficiently will be a rising energy bill despite using the same thermostat settings. Although you might not need a furnace replacement, it's a sign that you should have your furnace inspected.
2. Yellow Burner Light Flames
Your gas furnace should be producing blue flames if it's running correctly. If the flames have change color to yellow it indicates that your furnace isn't working correctly. 
If this happens contact the All Heating team as soon as possible.  We'll send one of our experts to perform a furnace service and inspect your furnace immediately for any issues. 
3. Strange Noise coming from Your Furnace
If your furnace abruptly starts making loud and unexplainable noise there is a mechanical issue present. Call us for an inspection.
4. Inconsistent Temperature in Your Home
Another warning sign that it may be time to replace your furnace is when there is inconsistent temperature throughout your home. This means your furnace is running inefficiently and may need to be repaired or replaced.
Types of Furnace Installations
When you're looking to install a new furnace, there are several types of furnaces to consider. Although we'll offer the best recommendation for your home and your preferences, it's important to know what your options are beforehand.
Gas Furnace Installation
Gas furnace installations are more common than their electric counterparts in the Snohomish area. Gas is cheaper than electricity and it's widely available in urban areas. In a gas furnace burners warm a heat exchanger which is a metal piece that transfers heat effectively and warms the air inside the furnace. Then a fan blows it through the home's ductwork.
Natural gas heaters are the most common furnace service around the United States. These heating systems are incredibly efficient and gas furnace installation is quick and efficient if your home can access a natural gas line. However gas line installation is costly if your home doesn't have access to a natural gas line. All Heating would recommend a different type of furnace installation in this case.
Electric Furnace Installation
Electric furnaces offer an environmentally friendly solution that are extremely quiet when operating. Furthermore, electric heating systems are easy to clean and maintain.
Electric heating units are less expensive to install than gas-fired furnaces, since there's no need to run gas lines. These units use electricity to generate heat, typically with coils that get warm when the system is turned on. They are costlier to operate than gas furnaces in nearly every case because electricity is more expensive than natural gas.
Contact All Heating for Reliable Furnace Installation Services
As a trusted local furnace installation company we'll be here whenever you need our services. Installing a new furnace and filtration system in your home will provide better indoor air quality, reduced energy usage and more expansive heating.
We go above and beyond to exceed your expectations and we are proud to serve the local community. All Heating provides furnace installation in Snohomish, WA and surrounding areas including Monroe, Redmond, Sammamish, Woodinville, Bellevue, Everett and more. Call us today to schedule service. 
Contact us online or give us a call at (425) 743-5000 for more information on our furnace installation services or to schedule an appointment with one of our HVAC professionals. Our friendly staff is standing by to assist you.