Mini Split Repair in Snohomish, Washington
Many of the systems and appliances in your home will require repair from time to time. This includes your heating and cooling systems. While regular maintenance can prevent the need for frequent repairs, it can't put a stopper on faults and untimely malfunctions. A mini split system works hard to maintain a comfortable temperature in your home. If you need mini split repair in Snohomish or the surrounding communities, call All Heating to schedule service.
All Heating is your local and trusted HVAC company. We have decades of experience serving the local community and our skilled technicians are ready to handle all of your heating and cooling needs. We take pride in customer satisfaction and excellence. Call us today to schedule service.
Contact us online or give us a call at (425) 743-5000 for more information on our mini split repair services or to schedule an appointment.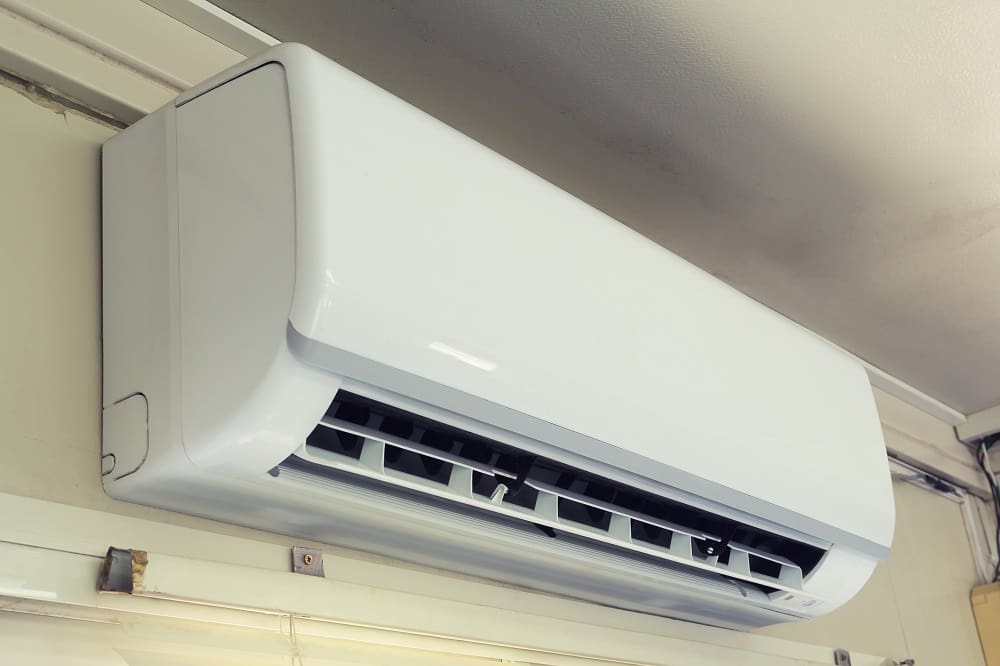 When to Call for Mini Split Repairs in Snohomish 
Even with proper maintenance, mini-split systems may still require occasional repair. To keep your mini split system in optimal condition it's important that all the components are working properly. A system with fully functioning parts will be efficient and effective. Finding the source of your mini split's malfunction can be a challenge. There is a long list of possible faults. Our technicians have years of experience in this field making it easier for them to identify the problem. If your mini split AC shows the following signs of trouble, contact us and we will find a solution:
Mini Split Not Blowing Cold Air
If your mini split is not blowing cold air it could be due to an incorrect thermostat setting. If the temperature setting is correct it could be a clogged air filter, vent or condenser coil. We can have this issue corrected in no time. 
Mini Split Is Leaking Water
Your mini split has a drain pan to collect the moisture from your home's warm air. If your mini split's drain pan is rusted or cracked it may be the reason why your mini split is leaking water. Our technicians can replace your damaged drain pan to put an end to your leaking. 
Mini Split Drain Problems
If your mini split drain is not releasing the accumulated moisture, it may also cause your unit to leak. Your drain line may be clogged and this can cause the water to overflow from your drain pan. 
Mini Split Compressor Not Turning On
You may be experiencing difficulty with turning your mini split on. This could be due to tripped circuit breakers, a faulty thermostat, a blown fuse or dirty filters. We will troubleshoot your mini split to find the source of the problem and offer a long-lasting solution to prevent this from occurring again. 
Mini Split Not Blowing Hot Air
Is your mini split not blowing hot air? It could be a frozen coil causing this issue. Your coils may freeze if you do not have enough refrigerant. Contact us for ductless mini split repairs you can count on!
Mini Split Has Power but Won't Turn On
Before calling us for mini split repair you may want to check if your mini split remote control needs new batteries. If that is not the problem contact us for an expert opinion on why your mini split has power but won't turn on. 
Mini-Split Never Shuts Off
Your mini split won't be able to cool your home adequately if it doesn't have enough refrigerant. Your thermostat won't sense a change in temperature and your mini split unit will continue to run until it reaches the desired temperature. We can refill your refrigerant and ensure that your mini split system operates efficiently. 
Is It Time for a Mini Split Replacement?
While you may be set on repairing your mini split system it could be due for a much-needed replacement. A well-maintained mini split system can last up to 20 years. If your unit is reaching that age, it may be time to schedule a new mini split installation. We can help you with that! Our expert technicians can give you sound advice about the condition of your HVAC system. You can count on us for honesty and transparency. 
Ductless Mini Split Inspections and Maintenance
Experts recommend scheduling professional inspections with a heating and cooling contractor at least once a year for any type of residential system, including new ductless models. During the inspection a contractor will check the unit's air filter, blower, and coils and clean them if necessary to improve airflow. He or she will look for refrigerant leaks, ensure that the drain line is functioning properly, and perform a full electrical analysis.
The purpose of these annual inspections and maintenance visits is to keep mini-splits operating at peak efficiency for longer and identify potential problems that could need repair. Don't put off routine inspections and maintenance calls. The extra service pays off in the long run by keeping the unit running for longer and ensuring maximum efficiency.
Call All Heating for Mini Split Repair in Snohomish, WA
We understand how important it is to keep your family comfortable all year round. That is why we offer comprehensive ductless mini split repairs for your convenience. We want our neighbors to enjoy their summers and winters without the discomfort of enduring harsh temperatures. All Heating is here to take care of your mini split repairs so you don't have to. 
For more information on our mini split repair services or to schedule an appointment, contact us online or call (425) 743-5000. Our friendly professionals are standing by to assist you.