HVAC and AC / Heat Pump Services in Bellevue, WA
Having an HVAC system in your home offers on-demand temperature control that makes your interior space comfortable year round. In order to keep your system running the way it should it's important to have any repair and maintenance tasks performed as soon as possible. All Heating is here to handle all of your heating and cooling repair, installation or maintenance services safely and efficiently. 
Contact us online or give us a call at (425) 743-5000 for more information on our HVAC services in Bellevue, WA or to schedule an appointment.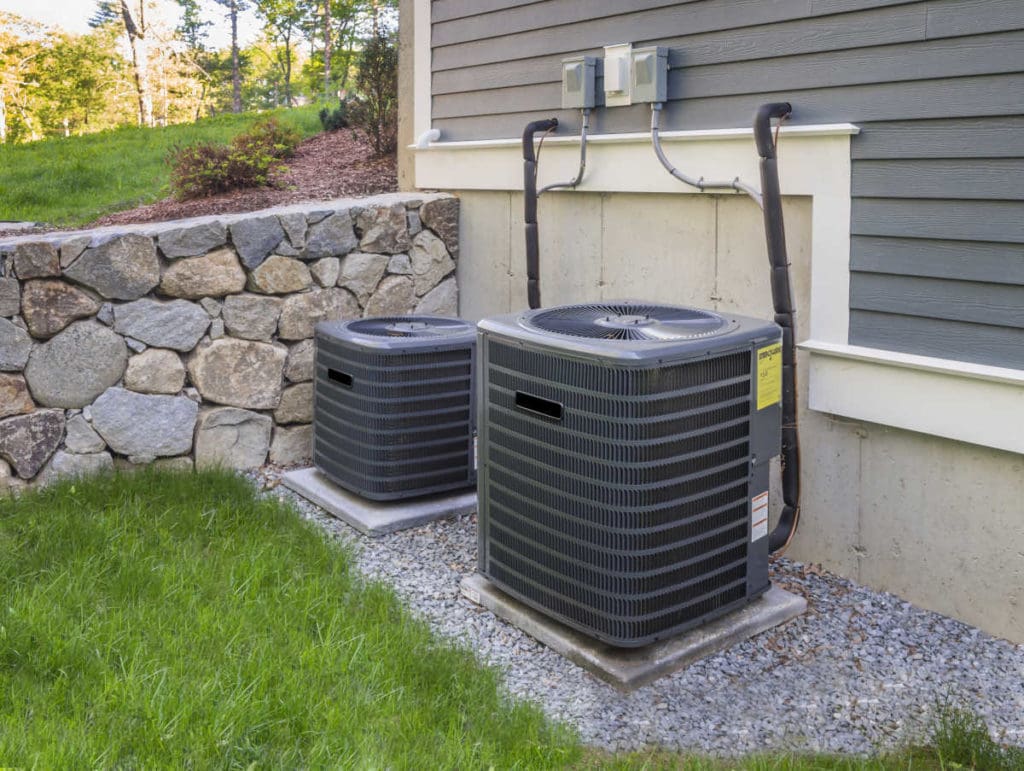 Call All Heating for Air Conditioning / Heat Pump Services in Bellevue 
Our HVAC services in Bellevue include both air conditioner installation, repair and maintenance or tune-ups as well as heating services such as furnace installation, furnace replacement, furnace repair and furnace maintenance or tune-ups.
Air Conditioning / Heat Pump Services in Bellevue
Our air conditioning services in Bellevue will upgrade your home with interior cooling when you want it. All of our installations consider your home's specific needs and unit size requirements. We ensure your cooling system is tailored to your home and family's preferences.
AC Installation
Installing a central air conditioning system in your home keeps it a cool and comfortable space during the hottest months of the year. Our air conditioning installation services in Bellevue provide both traditional HVAC and ductless system AC installation options. We can also help you replace your current air conditioning system with an AC unit that better fits your home.
AC Repair
You may need an air conditioner repair service if your AC unit is leaking water, making strange sounds or failing to blow cool air. Our air conditioning repair services can help with unclogging coils, lubricating dry parts, topping off refrigerant levels and other assorted repair services. It's best to seek help for AC repair right away so your minor issues don't become major replacements.
AC Maintenance and Tune-Ups
Instead of dealing with existing issues our AC maintenance and tune-ups take preventative measures to avoid early AC replacements. Typical air conditioner maintenance consists of changing dirty air filters and inspecting part performance. During maintenance appointments our technicians can suggest proper use methods that can help lower your monthly cooling bills.
Need to schedule an appointment for HVAC services in Bellevue, WA? Give us a call today at (425) 743-5000.
Heating and Heat Pump Services in Bellevue
Our heating services in Bellevue handle the heating side of your home temperature-control systems. We can help you install a furnace for the first time in your home or remove and replace your existing furnace for a more reliable model. Our furnace maintenance and tune-ups keep your unit running strong throughout its lifespan and can even extend the lifespan of your investment.
Furnace Installation
Our furnace installation services help homeowners install furnaces for the first time in their existing homes. During a furnace installation service we will ensure our work area is kept tidy and your home is kept hazard-free. We complete our jobs efficiently so they are as non-invasive as possible to your daily routines.
Furnace Replacement
Our furnace replacement services help you remove your existing furnace and inspect your current ductwork to determine if it is sufficient to support a new furnace. During a furnace replacement appointment, our technicians can discuss issues you've had with your previous furnace and review models that support your home and family's needs better.
Furnace Repair
Over time, your furnace is susceptible to soot build-up, wear and damage. If your furnace system doesn't undergo regular furnace maintenance it can lead to clogs and breakdowns. Our furnace repair services in Bellevue will help restore your system's performance and efficiency.
Furnace Maintenance and Tune-Ups
Furnace maintenance and tune-ups provide regular inspections and minor repairs for your furnace and ductwork. When you stay up to date with scheduled services it helps our team better monitor your heating system to ensure it doesn't require major repairs. Our maintenance and tune-ups help accomplish tasks like fixing leaks and removing soot.
Additional Services We Offer in Bellevue, WA
Heat Pump Services

Boiler Services

Gas Fireplace Services

Water Heater Services

Indoor Air Quality Services
Need HVAC or AC / Heat Pump Services in Bellevue, WA? Call All Heating Today!
The team at All Heating has been serving the Bellevue community for over 30 years. We put customer satisfaction first, offering 24/7 emergency service to help you with your home's heating, cooling and indoor air quality needs whenever you need them.
For more information on our HVAC services in Bellevue, WA or to schedule an appointment, contact us online or call (425) 743-5000. Our friendly professionals are standing by to assist you.