HVAC Services in Bothell, WA
When your HVAC system stops working your home quickly becomes uncomfortable. The experts at All Heating are skilled in revamping your HVAC system and restoring it to its former glory. We have been serving the Bothell community for over 40 years and we understand Washington weather and all things HVAC related. Call us today to schedule HVAC services in Bothell.
Contact us online or give us a call at (425) 743-5000 for more information on our HVAC services in Bothell or to schedule an appointment with our team.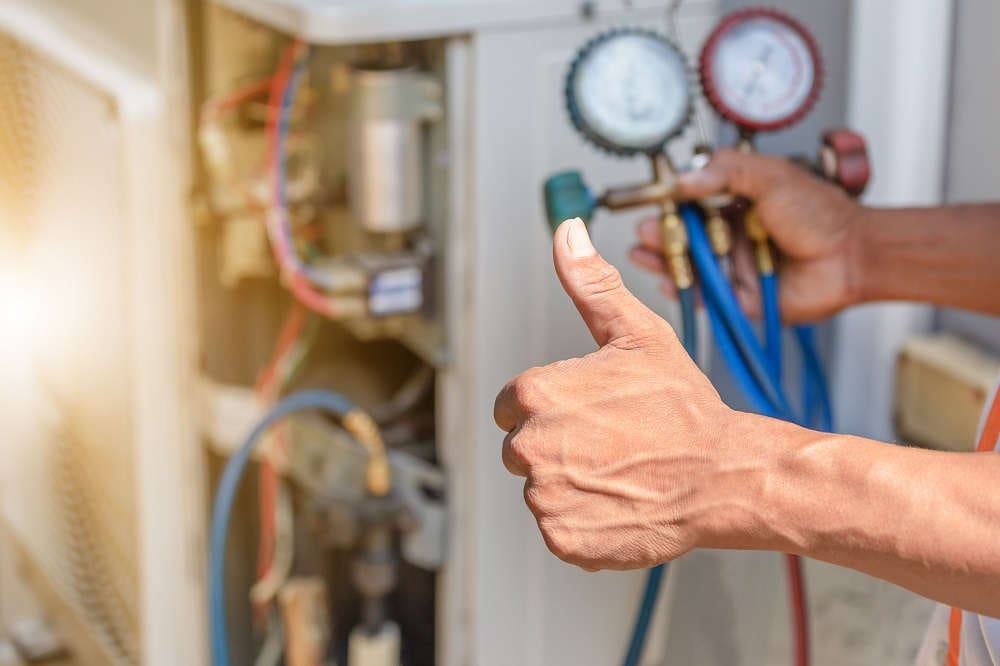 Reliable HVAC Services in Bothell
Our HVAC services in Bothell put our customers first. That's why all of our services are backed by a 100 percent satisfaction guarantee. We understand that HVAC mishaps are often unexpected. Since your heating and cooling system is crucial for the health of your newborn and elderly family members and your comfort, we offer 24/7 emergency services to help you restore your HVAC system right away.
Air Conditioning Services
Our air conditioning services in Bothell help homeowners with tasks like air conditioner installation, air conditioner repair and air conditioner maintenance. Call All Heating today for dependable AC services.
AC Installation
Central air conditioning installation upgrades your home from inefficient and costly window AC units. Our trained technicians can help you sort through the numerous HVAC models on the market to choose the system that best fits your family's needs. It's important to select the correct model so your system adequately cools your home and cycles correctly. Our air conditioner installation service handles all the fine details for you.
AC Repair
Air conditioning repair halts issues before they end your system's lifespan early. You may need air conditioner repair if you notice water collecting around your inside unit, a lack of cool air coming from your vents or mold and mildew odors circulating through the air. Our AC repair services can help fix leaks, improve airflow issues and address why humidity may be lingering in your AC system.
AC Maintenance and Tune-Ups
Air conditioner maintenance extends your HVAC system's lifespan. AC maintenance is best conducted seasonally to change out dirty filters, address clogged coils and check for worn parts or components before they reach the point of needing significant repairs. Our air conditioner tune-ups are typically handled semi annually to measure your system's long-term performance and efficiency and suggest ways to improve energy use and reduce monthly cooling costs.
Need to schedule an appointment for HVAC services in Bothell? Give us a call today at (425) 743-5000.
Heating Services
Our heating services in Bothell help homeowners with services such as furnace installation, furnace replacement, furnace repair, and furnace maintenance and tune-ups.
Furnace Replacement
Many furnaces require replacement at about 15 to 20 years after installation. Your furnace's lifespan largely depends on maintenance. Regular upkeep of your heating system wards off the chance of needing an early system replacement. We can set up a semi-annual maintenance service so you can forget about furnace maintenance worries. We can provide an estimate when the time comes to install your new furnace.
Furnace Repair
Common furnace repair services include replacing dirty air filters, repairing leaks or cleaning dirty ductwork, fixing your heat exchanger, addressing blower components, and re-setting your thermostat or pilot light. If you notice a lack of warm air blowing from your furnace, or it's emitting strange sounds and odors, it's time to seek professional services for furnace repair. Our furnace repair services will highlight any ineffective parts and execute a solution safely.
Furnace Maintenance and Tune-Ups
Furnace maintenance and tune-ups are critical for maintaining a clean system and healthy indoor air quality. With consistent use, your furnace fills with soot. If neglected, this soot can contaminate the air in your home and cause respiratory problems for your family. Our furnace maintenance and tune-ups clean your furnace system, test its performance to find ways to reduce monthly heating costs, and repair its broken or inefficient parts.
Additional Services We Offer in Bothell
Heat Pump Services

Boiler Services

Water Heater Services

Gas Fireplace Services

Indoor Air Quality Services
Trust All Heating For Your HVAC Services in Bothell, WA
All Heating's HVAC services are unmatched in terms of professional and friendly service, precision, and customer satisfaction. Whether you're looking for a system upgrade or HVAC replacement, or you're seeking a schedule for regular AC maintenance and tune-ups, our team is well-equipped to handle any challenge you throw our way
For more information on our HVAC services in Bothell, or to schedule an appointment, contact us online or call (425) 743-5000. Our friendly technicians are standing by to assist you.