HVAC Services in Sammamish, WA 
Discover unparalleled comfort with All Heating, your dedicated HVAC contractor and partner for all HVAC needs in Sammamish, WA. Our commitment to excellence sets us apart as we provide a wide range of heating and cooling solutions to keep your property at the perfect temperature. As a leading HVAC service provider, we specialize in offering top-tier installations, repairs, and maintenance services. With All Heating, you're not just getting a service – you're getting a team that's dedicated to ensuring your indoor environment remains cozy and inviting, no matter the season.
We understand that every property is unique, and so are its comfort needs. Our approach is tailored to your specific requirements, ensuring that our solutions seamlessly integrate with your lifestyle. From designing heating and cooling systems that match the layout of your space to recommending energy-efficient upgrades that align with your goals, our experts work closely with you to create a truly personalized comfort experience. With a keen eye for detail and a commitment to quality, we go beyond standard offerings to deliver a level of service that exceeds expectations. Trust us to transform your HVAC experience into one that's not only functional but also a testament to modern comfort and efficiency.
Ready to experience exceptional HVAC services in Sammamish? Look no further. Schedule a consultation and take the first step toward ultimate comfort. Dial (425) 743-5000 or contact us online now!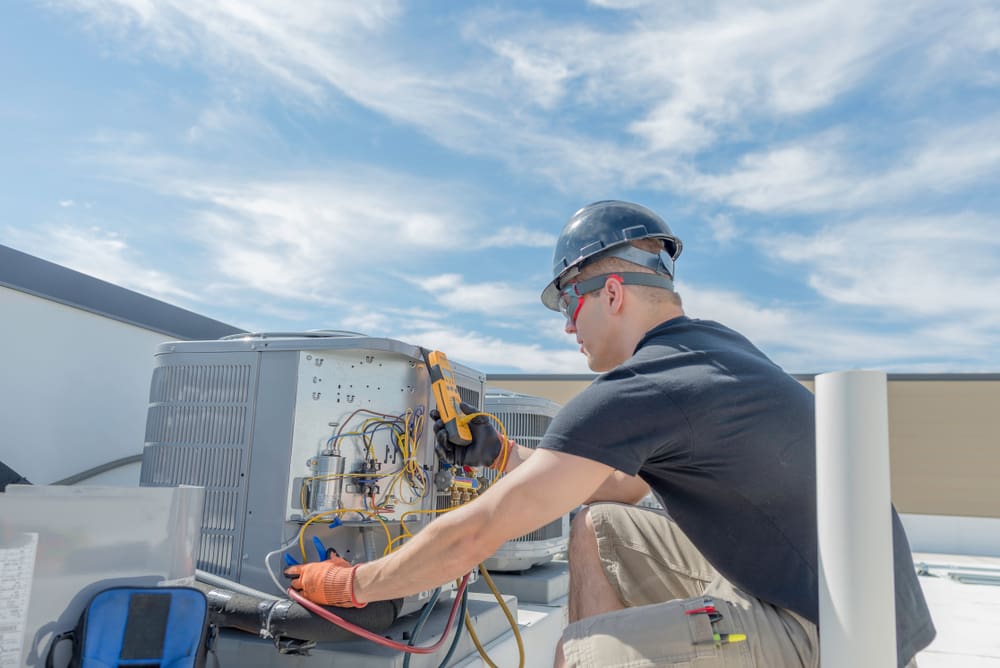 Expert HVAC Solutions for Your Comfort Needs
We offer a comprehensive range of HVAC solutions that cater to your specific comfort needs. Our team of skilled professionals is committed to delivering top-notch services that ensure your indoor environment remains cozy year-round. From HVAC repair to installations and maintenance, we've got you covered.
Air Conditioning Services in Sammamish, WA
When the temperatures rise, you need reliable air conditioning and cooling services. Our air conditioning services are designed to keep your space comfortably cool, no matter how hot it gets outside. Count on All Heating for efficient and effective cooling solutions that you can rely on.
AC Installation
Looking to upgrade your cooling system? Our AC installation services in Sammamish are second to none. Trust our experts to install your new air conditioning unit seamlessly, ensuring optimal performance and energy efficiency.
AC Repair
Is your AC unit not cooling as it should? Don't sweat it. Our AC repair services are here to restore your cooling system to its peak performance. We diagnose and fix issues promptly, so you can enjoy refreshing indoor temperatures again.
AC Maintenance & Tune-Ups
Keep your AC system running smoothly with our comprehensive maintenance and tune-up services. Regular upkeep ensures that your air conditioning unit operates efficiently, saving you money on energy bills and preventing unexpected breakdowns.
Heating Services in Sammamish, WA
When the cold sets in, rely on All Heating for superior heating and furnace services. Our heating services are designed to keep you warm and comfortable throughout the chilly months. From installations to repairs, we have the expertise to handle it all.
Furnace Installation & Replacement
Need a new furnace? Our furnace installation and replacement services in Sammamish have you covered. We help you choose the right heating solution for your space and install it with precision for optimal warmth and efficiency.
Furnace Repair
A malfunctioning furnace can leave you in the cold. Our furnace repair services are here to bring the warmth back to your Sammamish home. Trust our experts to diagnose and fix furnace issues, restoring comfort to your home.
Furnace Maintenance & Tune-Ups
Ensure your furnace operates flawlessly with our regular furnace maintenance and tune-up services in Sammamish. Proper upkeep not only extends the lifespan of your furnace but also ensures efficient and reliable heating.
Additional HVAC Services in Sammamish, WA
Thermostats

Heat Pump Installation & Repair

Air Purification Services

Vent Cleaning
Need HVAC Services in Sammamish, WA? Call All Heating Today!
Your comfort is our priority. When you're in need of HVAC services in Sammamish, look no further than All Heating. Contact us today to experience reliable, efficient, and professional solutions that make a difference in your indoor comfort. Trust All Heating to keep your space cozy all year round.
Ready to take control of your comfort? Reach out to us today and experience the difference with All Heating. Contact us online or call (425) 743-5000 to schedule an appointment now!