Mini-Split Installation & Repair in Snohomish, WA
Ductless mini-split heating and cooling systems are quickly becoming one of the most popular options in the United States for indoor temperature control. They're more efficient than traditional HVAC systems, yet provide more consistent temperature control. Ductless mini-splits can be used to supplement centralized, ducted systems, or they can be installed independently in all kinds of spaces. If you need reliable mini-split installation and repair services in Snohomish, WA or the surrounding communities, contact us today,
Like all heating and cooling systems, mini-splits require professional installation, ongoing maintenance and occasional repairs. It's important for Snohomish homeowners to have a contractor they can trust to perform these vital home services, and not all traditional heating and cooling companies are familiar with newer, ductless systems. Read on to find out what homeowners should know about mini-split installation, maintenance and repair and how to make sure the system gets installed correctly.
Contact us online or give us a call at (425) 743-5000 for more information on our mini split installation and repair services or to schedule an appointment.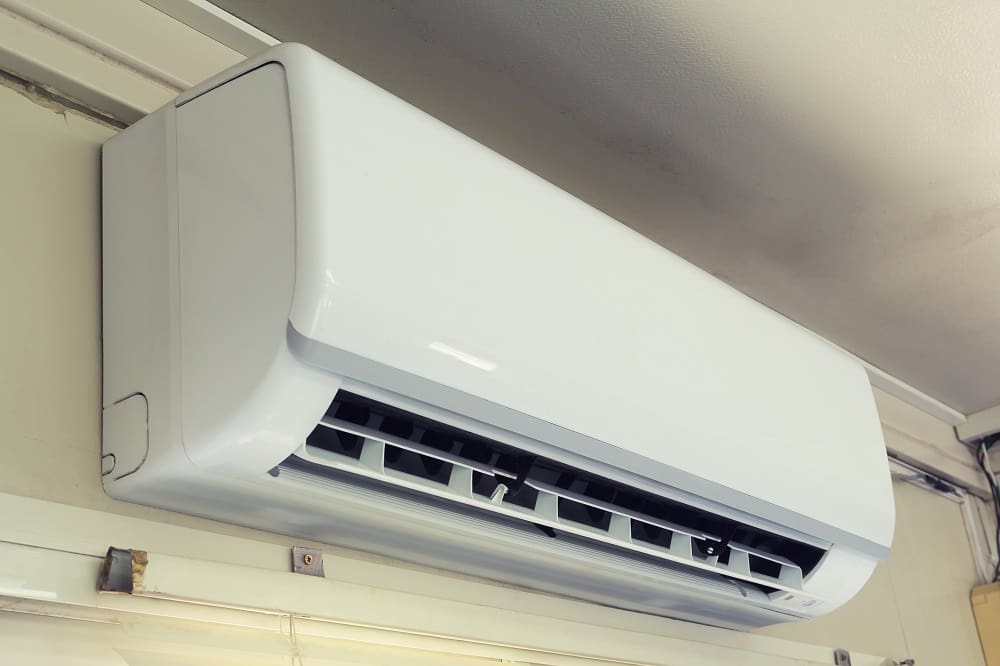 Why Install a Ductless Mini-Split System?
There are plenty of reasons ductless mini-split systems have become so popular in recent years. They offer even more comfort and convenience than traditional whole-home air conditioners and heating units often at a lower price. They're more energy-efficient, featuring user-friendly smart controllers and customizable zoning that lets residents control each area of the home separately and they're relatively inexpensive to install.
Ductless mini-split systems feature compact indoor units that can be mounted on ceilings or walls and sleek outdoor units connected via small pipes instead of giant air ducts. Ductless systems can be purchased as cooling-only units that replace or supplement conventional air conditioners or they can feature heat pumps, as well. Multi-use ductless systems are significantly more energy-efficient than standard, ducted heating and cooling units.
When to Replace Ductless Mini-Split Systems
Over time a ductless mini-split system will lose efficiency and begin to break down more often. If the unit is approaching the end of its expected lifespan and begins to experience problems like short-cycling, parts failures or efficiency losses, it's usually best to replace it instead of continuing to make expensive repairs.
What Happens During Ductless Mini-Split Inspections and Maintenance?
Experts recommend scheduling professional inspections with a heating and cooling contractor at least once a year for any type of residential system, including new ductless models. During the inspection a contractor will check the unit's air filter, blower, and coils and clean them if necessary to improve airflow. He or she will look for refrigerant leaks, ensure that the drain line is functioning properly, and perform a full electrical analysis.
The purpose of these annual inspections and maintenance visits is to keep mini-splits operating at peak efficiency for longer and identify potential problems that could need repair. Don't put off routine inspections and maintenance calls. The extra service pays off in the long run by keeping the unit running for longer and ensuring maximum efficiency.
Need to schedule an appointment for air conditioning services? Give us a call today at (425) 743-5000.
When to Call for Repairs
Even with proper maintenance, mini-split systems may still require occasional repairs. Homeowners should always leave this work to qualified professionals. The property owner should call a contractor for Mini-split repair as soon as they notice any of the following issues:
Refrigerant Leaks
Refrigerant leaks won't stop the unit from functioning immediately but they will leave it struggling to heat or cool each affected zone. Eventually, the refrigerant leak can also cause the unit's coil to freeze up, leaving homeowners and their families without the temperature control systems they need.
Bad Control Boards
Depending on the size of the unit a ductless mini-split system should have one control board on each indoor unit and up to three on its outside unit. If any of these units fail, homeowners need to call their contractors to have them replaced. Common signs of control board problems include overheating parts, settings that only work intermittently, and compressors that won't turn on.
Worn Bearings
If there are grinding noises coming from indoor units it typically indicates that the bearings in the air handler's motor are wearing. Ignoring the issue can lead to more substantial problems such as motor burnouts.
Reduced Airflow
Reduced airflow can occur due to clogged air filters, broken fans, malfunctioning thermostats, dirty coils or refrigerant leaks. It causes ice caps to form on the outdoor unit's cooling coils which can cause significant damage over time. Addressing the underlying problems behind the airflow issues quickly and efficiently is much more affordable than a complete coil replacement, so it's important to act immediately.
Get Help Now
Homeowners looking for ductless mini-split services can trust All Heating to get the job done right. We offer a variety of heating and cooling services including repairs, installations, maintenance, and more. Contact us to schedule service today.
For more information on our mini split installation and repair services or to schedule an appointment contact us online or call (425) 743-5000. Our friendly professionals are standing by to assist you.